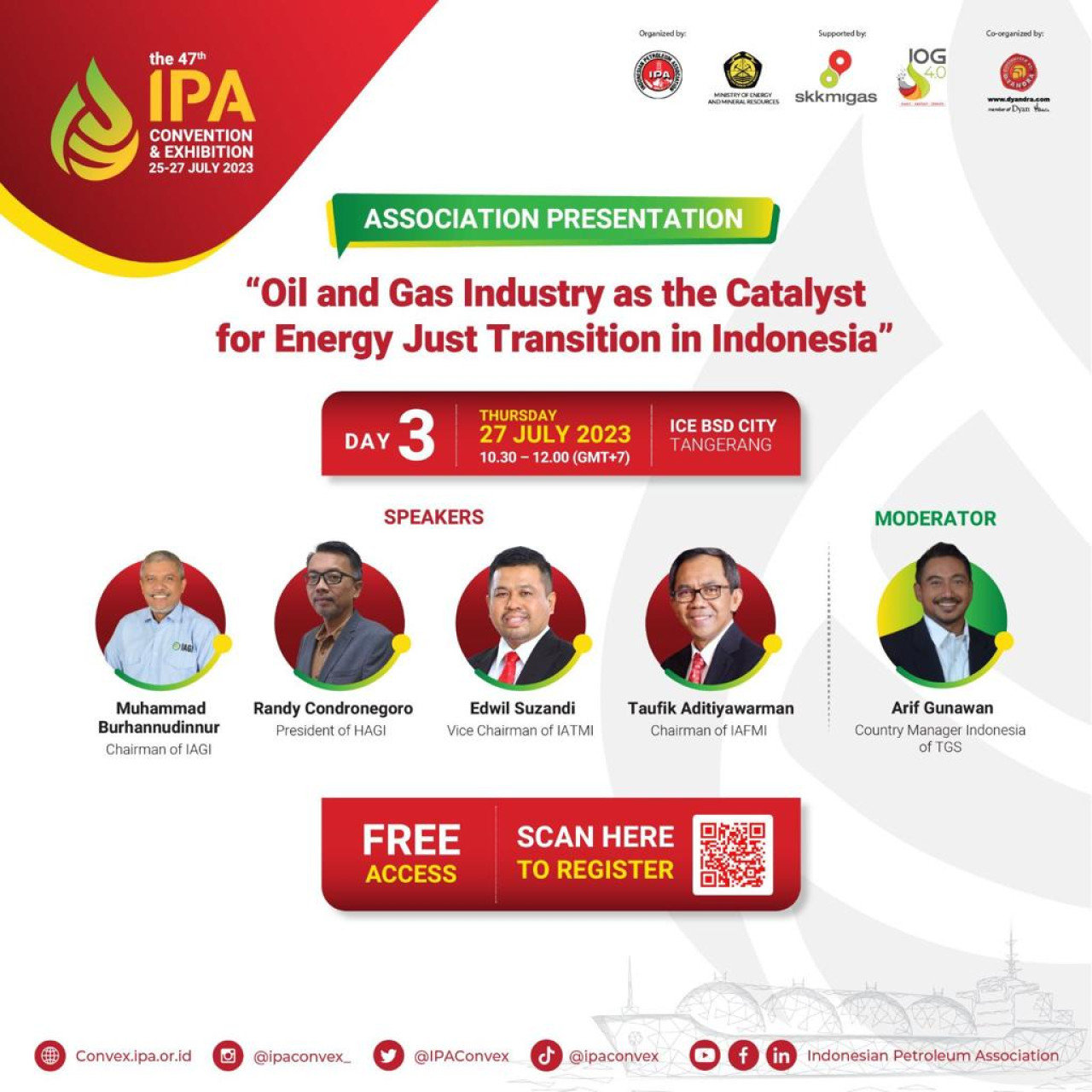 Association Presentation - IPA Convex 2023
The IPA Convex 2023 will hold an Association Presentation with the topic of "Oil and Gas Industry as the Catalyst for Energy Just Transition in Indonesia". The session will be held on Thursday, July 27th, 2023, from 10.30 to 12.00 (GMT+7), at Nusantara Hall, Indonesia Convention Exhibition (ICE), BSD City.
Register now through the IPA Convex 2023 official website: https://convex.ipa.or.id
For any inquiry related to the registration, please do not hesitate to contact us by sending an email to registrationipa@convex.ipa.or.id or texting our PIC at +62 838 1416 9927 (Ms. Anggi).
Thank you.