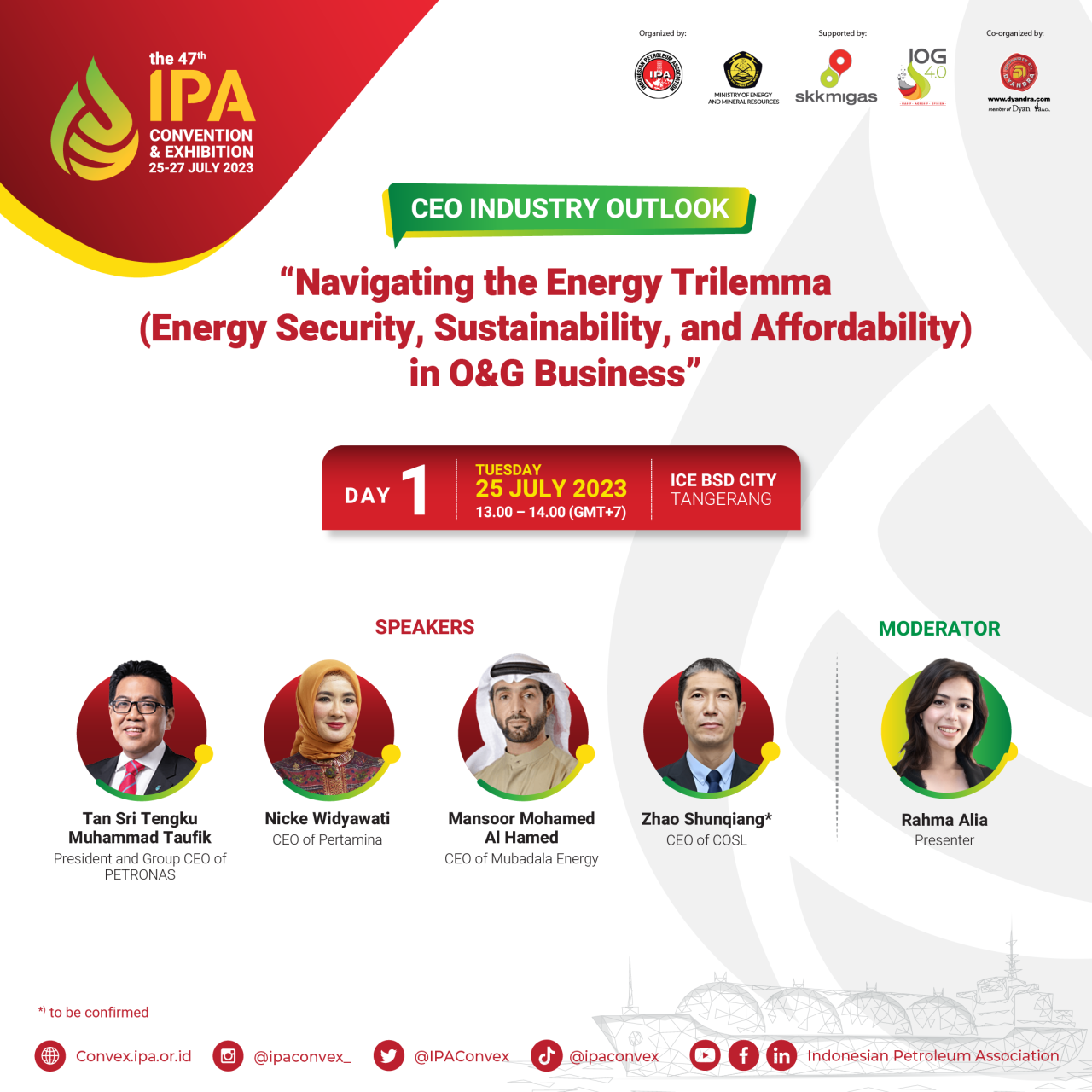 CEO Industry Outlook - IPA Convex 2023
The IPA Convex 2023 will hold a CEO Industry Outlook with the topic of "Navigating the Energy Trilemma (Energy Security, Sustainability, and Affordability) in O&G Business". The session will be held on Tuesday, July 25th, 2023, from 13.00 to 14.00 (GMT+7), at Nusantara Hall, Indonesia Convention Exhibition (ICE), BSD City.
Register now through the IPA Convex 2023 official website: https://convex.ipa.or.id
For any inquiry related to the registration, please do not hesitate to contact us by sending an email to registrationipa@convex.ipa.or.id or texting our PIC at +62 838 1416 9927 (Ms. Anggi).
Thank you.