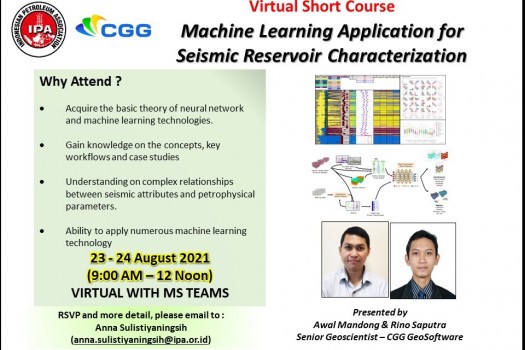 PRE-CONVENTION VIRTUAL COURSE: "Machine Learning Application for Seismic Reservoir Characterization"
Course description and objectives
The workshop will discuss the currently practiced industry-standard machine learning methods from viewpoints of concepts, workflows as well as recommended applications. It will demonstrate how machine learning approach can be used to analyse large amount of seismic and well data, enhance quality of data interpretation, reduce project turnaround and help in risk assessment of a seismic reservoir characterization project. Numerous case studies will be included to further harness and demonstrate all the discussed topics. The 2 half-day workshop will be virtual and instructor-led.
Learning Outcome
Acquire the basic theory of neural network and machine learning technologies.
Gain more knowledge on the concepts, key workflows and case studies when applying machine learning in petrophysical and seismic attribute analysis studies.
Understand how to derive complex relationships between seismic attributes and petrophysical parameters.
Ability to apply numerous machine learning technology in well log prediction, petrophysical volume generation and seismic lithology classification.
Who should attend?
Designed to assist Geoscientists, Engineers and Data Scientists who need to understand, analyse and interpret large amount of well and seismic data in a quick and efficient manner.
Course content
Participants will discover the practical approach of machine learning integration method for reservoir characterization and petrophysical interpretation projects; the benefit, limitation and future trend of machine learning methods in the industry. This workshop will cover lectures, workflows and demonstration of using supervised and unsupervised machine learning methods in well facies prediction and classification as well as deep neural network when performing multi attribute analysis using seismic.
Machine Learning for Better Wells (Part 1)
Key workflows for log data preparation, QC, conditioning, synthetic generation, facies identification and classification using automation and machine learning capabilities.
Automation workflows using supervised and unsupervised methods starting from depth matching, normalization, bad data detection and repair as well facies prediction.
Demonstration on the entire automation workflow and how machine learning can help generate superior quality results faster compared to using manual workflow.
Workflow examples on real datasets where participants can visualize the tight integration of both automation and machine learning for faster petrophysical interpretation to reduce project turn around cycle when dealing with hundreds of wells.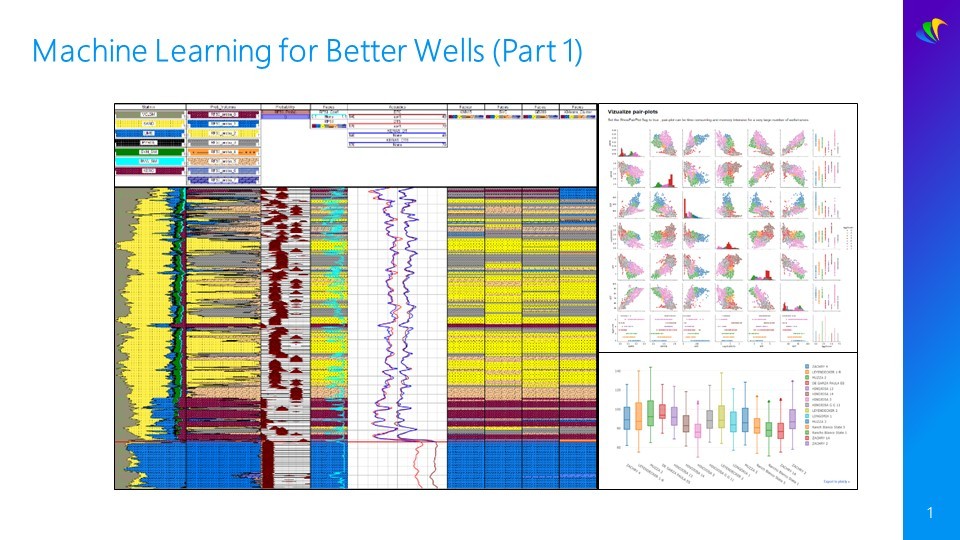 Machine Learning for Seismic Multi Attributes Analysis (Part 2)
Overview of the commonly used neural networks and machine learning techniques, for both unsupervised and supervised techniques.
Workflow overview of integrated neural network and machine learning techniques on seismic reservoir characterization works.
Key workflows on generating synthetic datasets for machine learning project where well data is limited.
Global geoscience case studies to illustrate the machine learning techniques including the examples from the Western Canadian Sedimentary Basin, Gulf Coast and North Sea.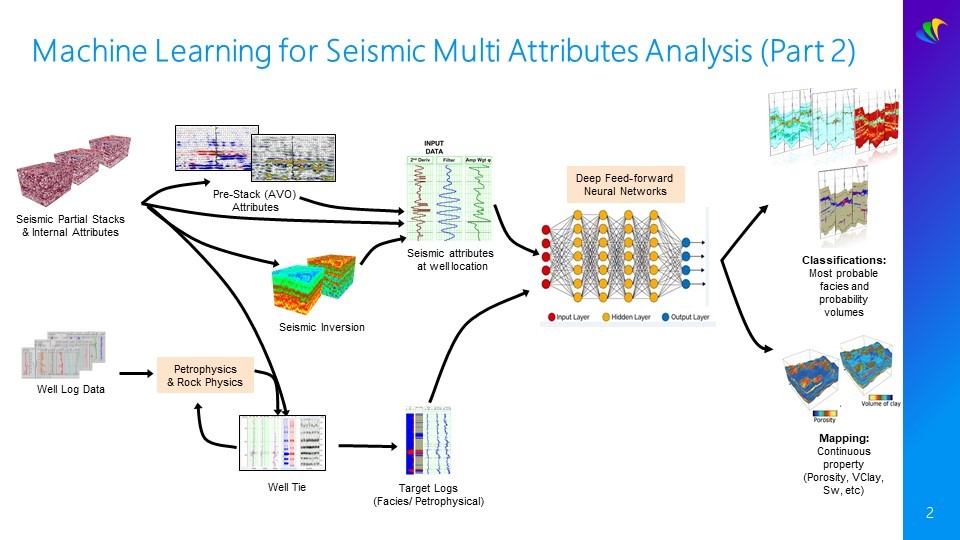 ABOUT THE INSTRUCTORS :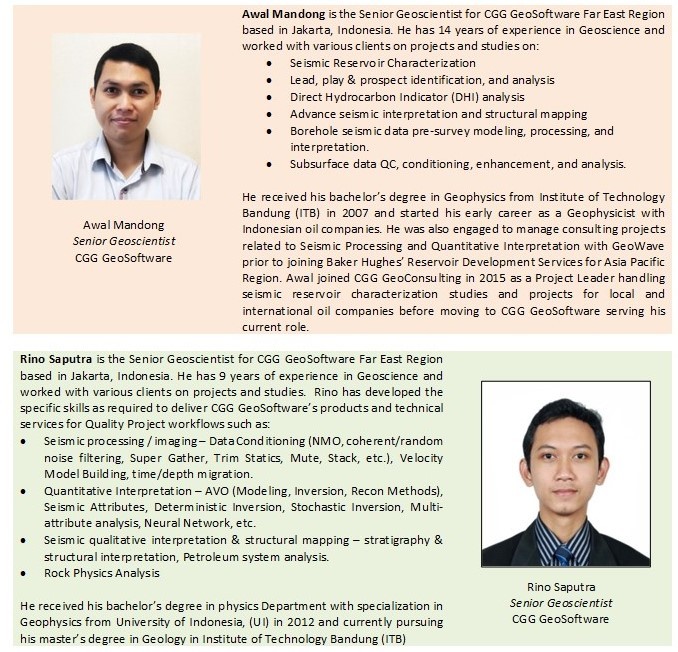 For more info and to register, please email to : anna.sulistiyaningsih@ipa.or.id