Virtual Media Briefing of IPA Convex 2021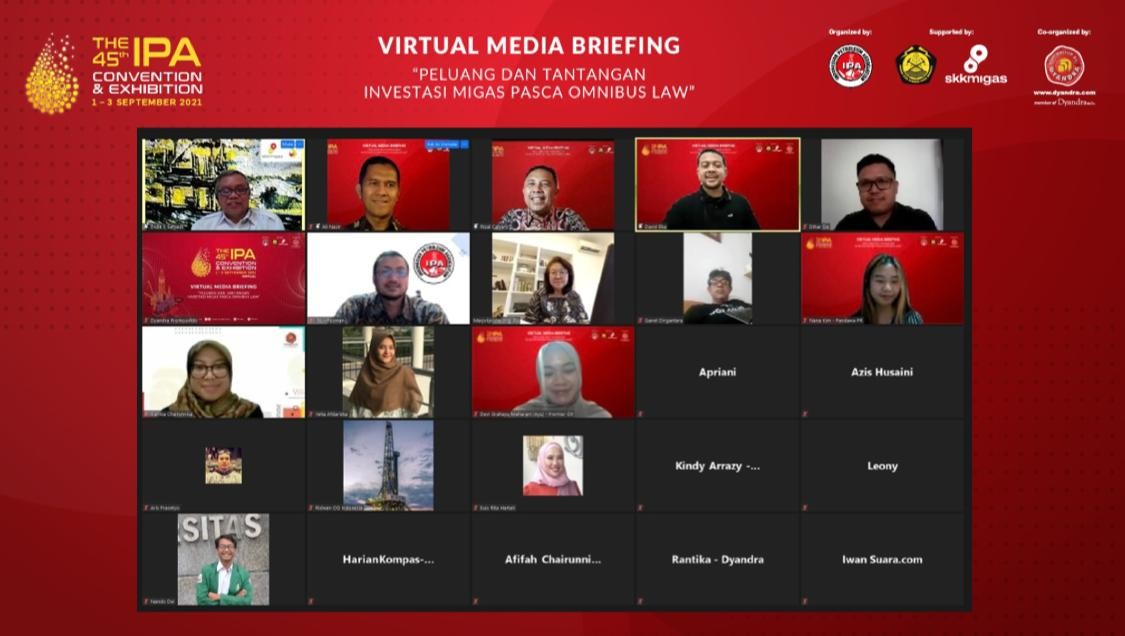 As a series of events prior to the 45th IPA Convention and Exhibition 2021, the Convention Committee held the 1st Media Briefing through online platform on Wednesday, 14th July 2021, with the topic of Oil and Gas Investment Opportunities and Challenges Post - the Omnibus Law.
Three speakers were participated in the event: Rizal Calvary Marimbo, member of Investment Committee of Investment Ministry; Didik Sasono Setyadi, Head of Legal Division of SKK Migas; and Ali Nasir, VP Legal, Commercial & Planning of Premier Oil Natuna Sea B.V. Discussion was led by David Eka Issetiabudi from Bisnis Indonesia Daily as Moderator.
According to Rizal, the Job Creation Law is a hope to improve the Indonesia's investment climate which still inferior to other countries in Southeast Asia. While Didik Setyadi said that the permit simplification and land acquisition are the important factors in achieving the national oil and gas target of 1 million barrels per day of oil and 12 million cubic feet of natural gas per day in 2030.
From the industry player's side, Ali Nasir mentioned that the industry is welcomed the issuance of the Job Creation Law. In term of permit simplification, the investors expect to receive the assistance from the relevant government institutions both SKK Migas and BKPM. (*)