The third and final day concluded the discussions that happened over the three-day event. There was a great reminder of the changing dynamics both globally and in Indonesia, including the recognition that Indonesia's oil production is in decline and that real actions must be done to tackle this issue should Indonesia want to realize its oil and gas potential.
The 33rd Indonesian Petroleum Association conference and exhibition is now over. One should take one's hat off to the annual event, because despite the global financial crisis, the number of participants was not fewer but actually increased.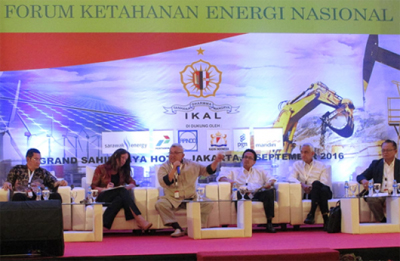 [JAKARTA] The business of oil and gas in Indonesia is currently quite challenging and the number of rules and regulations related to the oil and gas industry that overlap both between sectors and between the central government and local government are believed to be one of the key challenges for the oil and gas industry in Indonesia. This has resulted in the industry being not only rated as being "mismanaged" but is also seen to be as a result of over management.