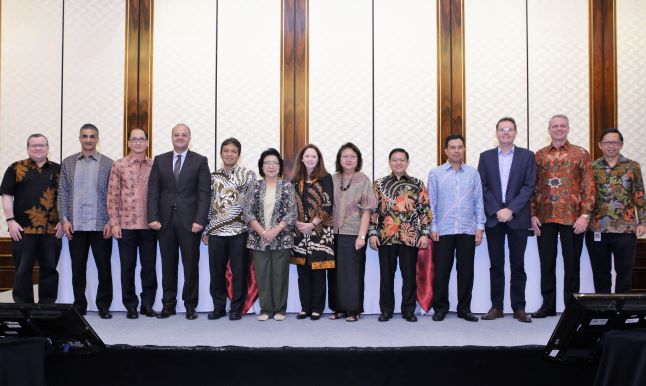 Indonesia's oil and gas' potential remains highly promising and will continue to be one of the main pillars to support the growth of the Indonesian economy. On the other hand, the oil price continues to be volatile and oil and gas company investment allocation will continue to be quite competitive.
ExxonMobil Indonesia is looking for an energetic and commercially astute lawyer. This position will involve a broad range of work across all of ExxonMobil's upstream and downstream works in Indonesia. For more details, please click here.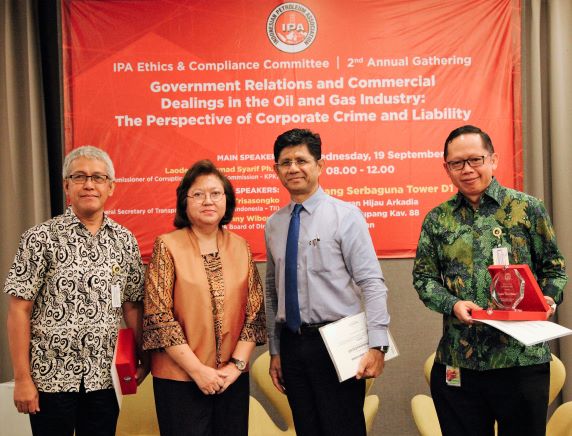 [JAKARTA] The 2nd IPA Ethics & Compliance Committee Annual Gathering was conducted at the offices of BP Indonesia on Wednesday 19 September 2018. The theme of the event was "Government Relations and Commercial Dealings in the Oil and Gas Industry: The Perspective of Corporate Crime and Liability" and this important gathering was attended by 75 participants. The main speaker was Mr. Laode.M. Syarief as Commissioner of KPK and other speakers were Mr. Dadang Trisasongko as General Secretary of Transparency International Indonesia (TII), and Mr. Tenny Wibowo, member of the IPA Board of Directors.