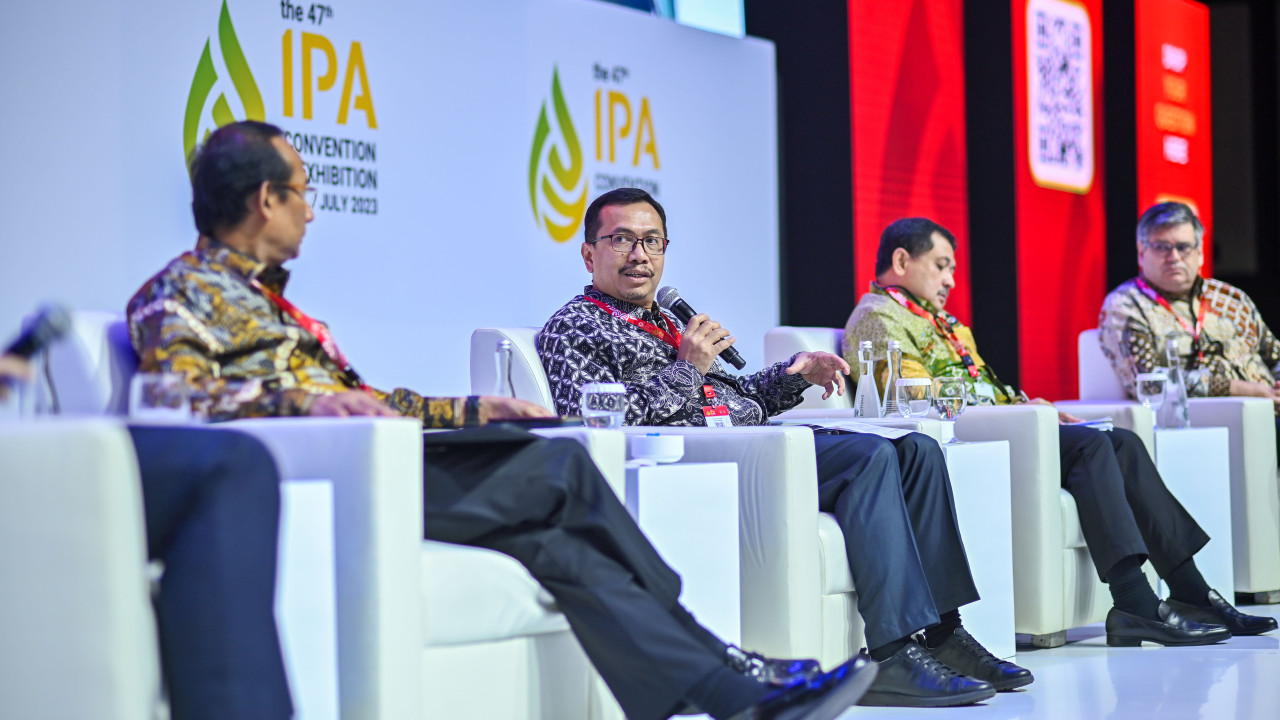 Maintaining the Momentum of the Trend of Improving the Investment Climate, Legal Certainty is Absolutely Necessary
Optimism for the future of the upstream oil and gas industry is increasing along with the continuous improvement in investment realization from year to year. Most recently, in the first semester of 2023 the Special Task Force for Upstream Oil and Gas Business Activities (SKK Migas) recorded an investment of US$ 5.7 billion. This increased significantly or grew 21% as compared to last year's investment realization of the same period, which reached US$4.7 billion.
This condition must be accompanied by a strategy and legal certainty from the government to restore investor's confidence in the upstream oil and gas sector.
Kurnia Chairi, Deputy of Finance and Monetization of SKK Migas, said that since 2020 the investment trend for upstream oil and gas in Indonesia has changed quite drastically compared to previous years.
Based on SKK Migas 2020 data, investment realization for upstream oil and gas was US$10.5 billion, it increased in 2021 to US$10.9 billion and last year the realization even exceeded US$12.1 billion. For this reason, the government is optimistic that this year's upstream oil and gas investment could reach US$15.6 billion.
"If we look at the details, there are actually improvements, you can say that because every year there is an increase," said Kurnia in the Industry Challenge discussion session titled Attracting Capitan for Indonesia O&G Investment to Secure Energy Transition held during the 47th IPA Convention and Exhibition (Convex) 2023 at ICE BSD, on Wednesday, July 26.
Kurnia mentioned that realization of investment in the last three years showed an increase in trust towards the government and in the climate investment conditions as a whole, we see that the increase in investment enthusiasm is in the midst of conditions where many parties perceive uncertainty from a legal perspective as the revision of the oil and gas law has not yet been issued.
Kurnia quoted June's IHS Markit (S&P Global) for Investment Attractiveness, until 2019, Indonesia moved down towards a score below 5, then started to increase from 2020 and currently 2023 at a score of 5.4.
He emphasized that business actors are looking forward to the issuance of the revision of the Oil and Gas Law, which has been stalled for more than 10 years. Kurnia said that until now SKK Migas continues to encourage stakeholders involved to immediately finalize the discussion on the revision of the Oil and Gas Law. "That will be a priority because the legal and contractual conditions have been stagnant for years," said Kurnia.
Licensing and commercialization of oil and gas reserves also have an impact on investment. This is a concern and SKK Migas has taken the initiative with a one-stop licensing program. "We want to respond to the long licensing process. SKK Migas will ensure that licensing can be accelerated. Do not hesitate because we are a one-door policy center. Commercialization is also a big issue. We realize that we must create a transparent and fair pricing mechanism, upstream can be economical and downstream will also receive a fair economic value," explained Kurnia.
Satya Widya Yudha, Member of the National Energy Council (DEN), stated that there are two laws that are actually related and must be finalized immediately, namely the New Energy and Renewable Energy Law (EBET) and the Oil and Gas Law. Both are related to business models in oil and gas operations in the future that should meet the demands of environmental sustainability.
"If we can have these two laws and the implementation of the carbon tax which is currently pending, I am sure the ecosystem will be implemented for the development of clean energy for a sound competition in oil and gas and renewable energy," explained Satya.
Firouz Asnan, SVP of Petronas Malaysia Petroleum Management, said that Indonesia should be more open if it wants to attract more investment. Malaysia, in terms of size it is much smaller than Indonesia, however, in matters of oil and gas discovery and investment that is entering Malaysia it is far superior.
"The change required is the need to ensure continuous investment, how do we grow if the market does not grow, to be able to change we have to change, we have to be more open. Malaysia is small yet we had oil and gas discoveries 3 years ago," Firouz said.
According to him, the government should be more flexible. Especially in terms of work contracts offered to business actors. Firouz believes that a flexible contract will not have a negative impact because the main thing is stability in policy.
"During Covid, we introduced three new terms, now we have 11 PSCs. What is important is our principals to ensure their stability in the system," explained Firouz. (**)