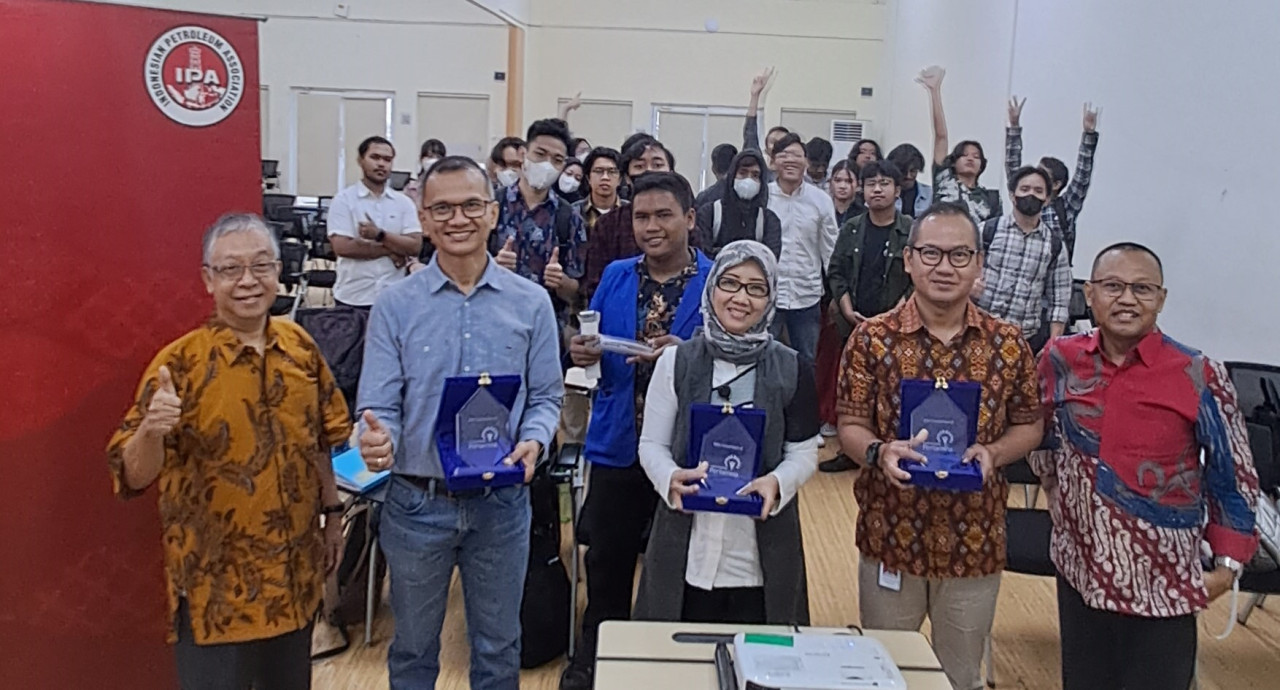 IPA Ethics and Compliance Committee Holds Public Lecture at Pertamina University
On March 14, 2023, the IPA Ethics and Compliance Committee in collaboration with Pertamina University held a Public Lecture with the theme of "Achieving Business Sustainability: The Importance Role of Personal Integrity". This program aims to provide an understanding of leadership and to foster a personal integrity among the students. Some presenters from IPA were Raditya Patriaji (BP), Ronny Siahaan (MedcoEnergi), and Chandra Triayu (Repsol). This public lecture was attended by Pertamina University students from various majors.
The public lecture was opened by Dr. Rinto Pudyantoro, a lecturer at Pertamina University. According to him, this program can help students to get information related to the world of work, especially in the upstream oil and gas sector. It is hoped that the topics conveyed by the presenters can be properly applied by students to become better human beings in the future.
In his presentation entitled "Integrity for Sustainability", Ronny Siahaan emphasized the need for an individual with integrity to make a business or business run in a sustainable manner. The students were given examples of several cases of fraud in business that had occurred. They were also invited to discuss some company's actions in implementing integrity during the Covid-19 pandemic.
While the next speaker, Chandra Triayu, explained the importance of individuals understanding ethics and honesty, especially from a young age. She shared her experience in overcoming integrity and ethical dilemmas. According to her, there is one aspect that is very important in implementing compliance in the workplace, namely Tone from the Top Management.
Meanwhile, Raditya Patriaji conveyed various forms of actions that conflict with ethics and compliance that can be found in the professional area, such as bribery, corruption, conflicts of interest, cybersecurity, workplace harassment, and so on. By understanding these matters above, companies should be able to take appropriate preventive measures as needed, such as making harassment free workplace commitments.
It is hoped that by knowing more information about personal integrity and its relation to sustainable business, students will be ready to enter the world of work as individuals with integrity to support the better development of Indonesia. (comm)