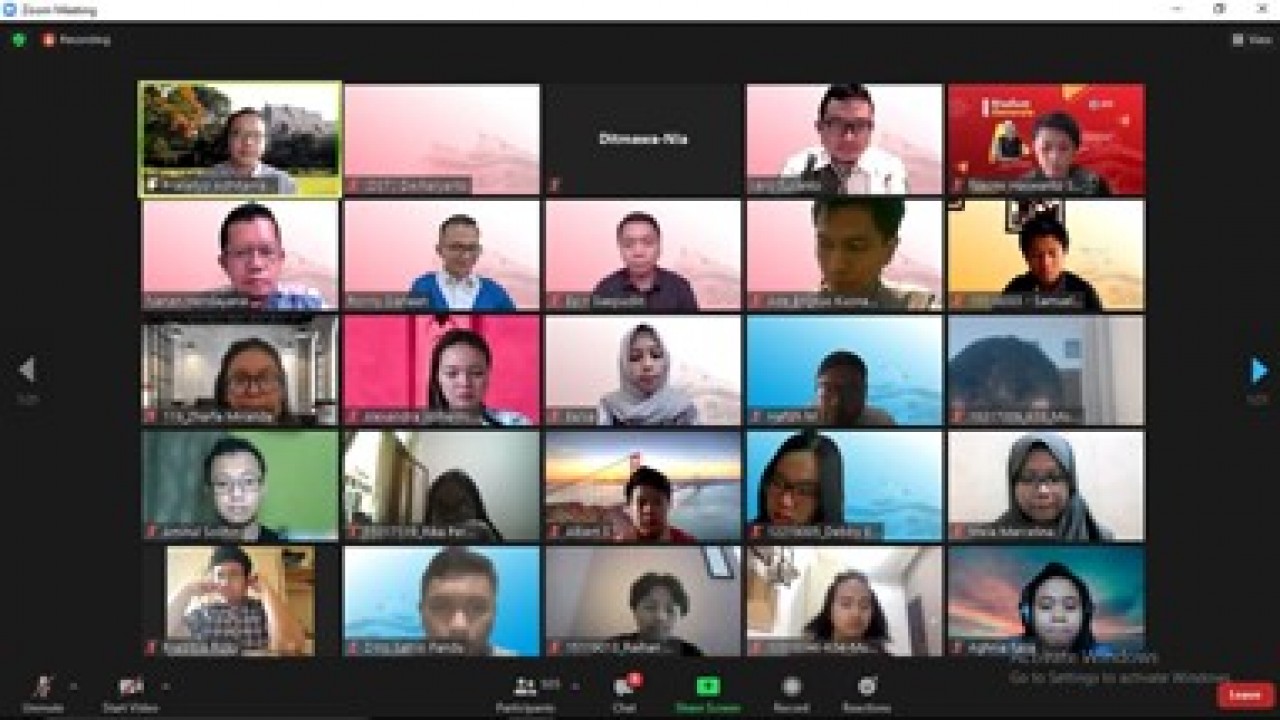 ECC IPA Goes to Campus: Overview of Integrity Program and Prevention of Conflict of Interest on Oil and Gas Sector
Ethics & Compliance Committee (ECC) IPA held the ECC – IPA Goes to Campus (G2C) event at prominent universities in Indonesia. This G2C event aims (1) to work collaboratively with campus as centre of excellence for anti-corruption programs and (2) to influence social value system involving university students as future oil & gas professionals, leaders, government officials, and political leaders.
ECC – IPA G2C Phase 1 was started on 24 March 2021 with Institute Technology of Bandung (ITB). The event was held virtually through ITB Studium Generale with topic "Overview of Integrity and Anti-Corruption Programs in the Oil & Gas Sector". This event was attended by 818 participants through the Zoom Meeting and 150 participants via Youtube from various faculties. The event was opened by Mr. Dr. G. Prasetyo Adhitama, MSn as College Director of ITB which convey that Studium Generale is part of ITB's efforts to develop student character that includes the provision of practical sharing from expert to enrich student's soft skills and competencies.
ECC – IPA G2C Phase 2 was started on 26 April 2021 with Paramadina University. The event was held virtually with topic "Preventing Corruption in the Upstream Oil & Gas Sector, Management of Conflict of Interest Risk." This event was attended by 363 students via Google Meet and 124 participants via Youtube from various faculties. The event was opened by Ms. Dr. Fatchiah E. Kertamuda, M.Sc as Vice Rector for Academic and Student Affairs which convey the anti-corruption course is a compulsory subject for students. The challenge is the trust of people around whether the university is able to provide anti-corruption courses and not commit such corruption. By following this course, the students will be equipped with practical skills to combat corruption in the private sector particularly in the upstream oil & gas.
During the event, Mr. Ronny Siahaan as ECC – IPA Chairman explained the followings: (1) Increasing corruption risks in Indonesia both public and private sectors, (2) Based on Transparency International Indonesia (TII), 2020 Indonesia's Corruption Perceptions Index (CPI) is at 37/102, which was down three points from previous year (40/85) and (3) According to KPK's data, Indonesia's top 2 modus operandi are bribe and procurement with the top 3 corruption perpetrators involving parliament members, government officials and the private sectors. He emphasized the importance for private sectors collectively establish anti-bribery controls focusing in area of procurement, permit & license and dealing with third party to protect organization from Corporate crime liability as stipulated in Supreme Court (SC) Regulation No. 13 Year 2016.
The events were conducted in a fruitful discussion through interactive session including barometer quiz that can be followed by all participants. Participants were excited to join the session with comments below:
"It was interesting class since different from other guest lecture clas"
"It was eye opening session that help students understand corruption impact at national level and oil & gas sector."
"The speaker is very interactive by giving quizzes and opening up Q&A in each sections. It was lively learning "
This is the first ECC – IPA G2C which will be continued with prominent universities in supporting anti-corruption program and building an integrity culture.
At the end of the session, ECC – IPA expects all participants to build an anti-corruption culture, promote a high integrity and actively involve on anti-corruption collective action.