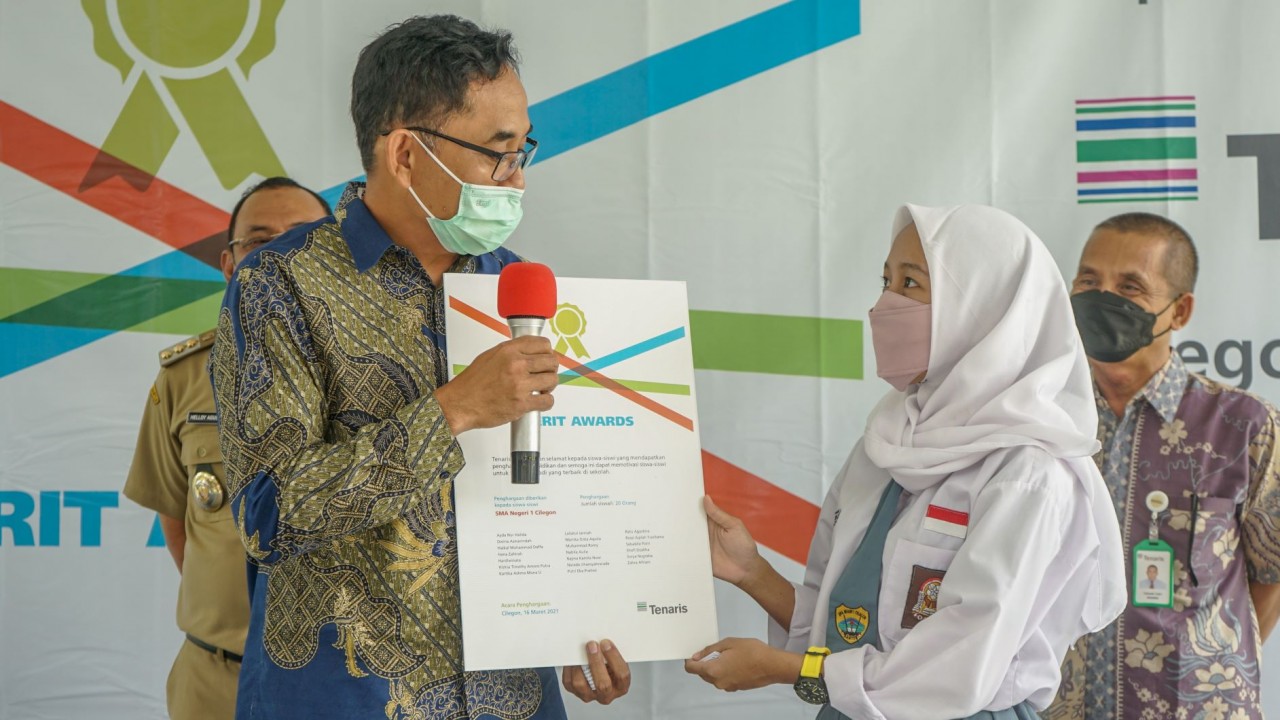 Tenaris Supported Education in Cilegon
TenarisSPIJ (PT. Seamless Pipe Indonesia Jaya) has held a Merit Award program and made donations for school renovations. This year, the Merit Award is aimed at the 180 students of 10 schools (4 junior high school, 6 senior high school) with a total value of more than IDR 598 million. This is the 7th time this has been held in Cilegon as well as the 12th time in Indonesia.
The Merit Award is one of the company's social investment programs to support the improvement of education in Cilegon. This program also aims to support the Government in improving the quality of education, especially for high achieving students in Cilegon. Compared to the scholarships program, the Merit Award is an award given by companies to outstanding students with the best achievements in their schools.
For scholarships, the company also provides educational assistance for undergraduate students through the Roberto Rocca Education Program (RREP). The company has provided RREP scholarships of IDR 318 million to 26 engineering students at the Sultan Ageng Tirtayasa University and University of Indonesia.
In addition, the company also provided funds which amounted to IDR 217.5 million for the renovation of schools at the Al-Khairiyah Islamic Integrated Vocational School in Cilegon. This kind of donation program is routinely carried out by the company every year.
TenarisSPIJ is an IPA associate member who provide steel pipes manufacturing and other related services for the energy industry in Indonesia. (PS / Release)