Komunikasi
CHAIRMAN: Erwin Maryoto (ExxonMobil Indonesia)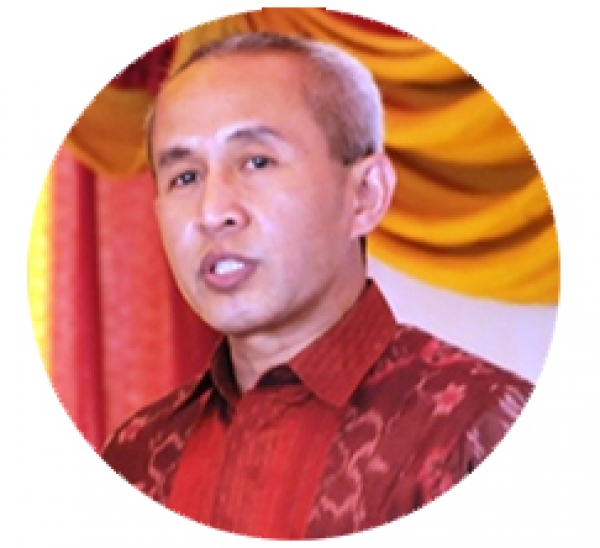 COMMITTEE MEMBERS
| | | | |
| --- | --- | --- | --- |
| NO. | Title | Name | Company |
| 1. | Chairman | Erwin Maryoto | ExxonMobil Indonesia |
| 2. | Vice Chairman | Jeanny Simanjuntak | Chevron Indonesia |
| 3. | Secretary | | |
| 4. | Members | Adelina Novianti | Repsol |
| 5. | | Adra Janitra | ConocoPhillips Indonesia |
| 6. | | Donna Priadi | PHE ONWJ & WMO |
| 7. | | Eri Sistiana | Chevron Indonesia |
| 8. | | Michael Putrawenas | Shell Indonesia |
| 9. | | Rizka Laksmi | ExxonMobil Indonesia |
2016 WORK PROGRAM
Strategies and Objectives
Establish a central source of information through appointed IPA spokespeople i.e. IPA Chairperson and IPA Executive Board.
Regularly engage with otherIPA committees to identify potential issues and advise IPA Board.
Increase awareness and image of IPA through regular information dissemination.
Create a stakeholder relationship management plan (RMP) for government and media engagement.
Support IPA convex activities to amplify external engagement and awareness.
Communications Tactics
Government engagement and issues management

DevelopandimplementRMP (RelationshipManagement Plan) for:

IPA board to engage with identified government institutions for issues advocacy at least twice a year; and
PA committee chairpersons to regularly engage with their counterparts in relevant government institutions.

Establish intelligence on new/upcoming regulations or changes in the government which will impact oil and gas industry. Create issues fact sheets to update IPA BoD.

Media relations

Based on RMP, IPA Executive Director to engage with identified media for issues advocacy and industry awareness at least twice a year.
Provide official IPA spokespeople with key talking points and messages in line with approved communications plan.

External communications

Review and update website every quarter.
Create e-newsletter on IPA members' activities issued every semester. Print and distribute as appropriate for targeted stakeholders.
Consider activating IPA twitter account to disseminate IPA activities.
Place strategic op-eds and advertorials to advocate issues that are of industry and national interest.
Sponsor strategic events that will help elevate IPA's image.
Seek speaking opportunities that provides platform to create awareness of IPA and the industry.

Internal communications

Distribute existing daily media monitoring to IPA members.
Distribute existing IPA circular letters and reporting to IPA members.