Keuangan dan Pajak
Chairman: Edwinsjah Iskandar(CNOOC)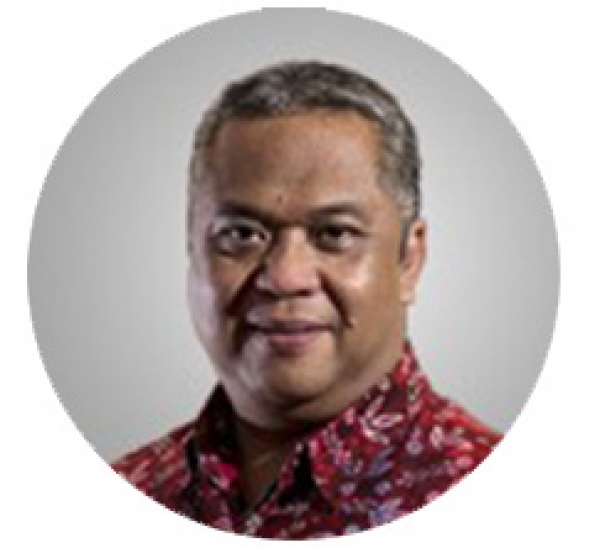 COMMITTEE MEMBERS
| | | | |
| --- | --- | --- | --- |
| NO. | Title | Name | Company |
| 1. | Chairman | Edwinsjah Iskandar | CNOOC |
| 2. | Vice Chairman | Hendra Halim | BP Indonesia |
| 3. | Taxation Lead | Zahra | Premier Oil |
| 4. | Tazation Members | M. Hendriana | BP Indonesia |
| 5. | | Villia Simon | Chevron |
| 6. | | Ichwan Sukardi | Medco Energi |
| 7. | | Mulyo Basuki | ConocoPhillips |
| 8. | | Iman | ExxonMobil |
| 9. | | Bambang Prayitno | Petrochina |
| 10. | | Adi | Petrochina |
| 11. | | Dewa Made | Inpex |
| 12. | | Yunan | Inpex |
| 13. | | Welly | Total E&P Indonesie |
| 14. | | Hilman Margandi | Chevron |
| 15. | | Yaatulo Gulo | Chevron |
| 16. | Audit Lead | | |
| 17. | Audit Members | Desiantien P. | Chevron |
| 18. | | Arief S. Handoko | ConocoPhillips |
| 19. | | Djindar Rohani | inpex |
| 20. | | Nirza Nasution | Total E&P Indonesie |
| 21. | Finance Lead | Hendri | Chevron |
| 22. | Finance Members | Andang Sancaka | Inpex |
| 23. | | Budi Agus Widjaja | BP Indonesia |
| 24. | | Agus Priyantoro | Chevron |
| 25. | | Arifin Ahmad | Total E&P Indonesie |
| 26. | | Esther Marianto | ConocoPhillips |
| 27. | | Florentina Hatmi | ExxonMobil |
| 28. | | Andrea Diliharto | Medco Energi |
| 29. | | Tarmuji | Chevron |
| 30. | | Rayner Gerungan | ExxonMobil |
| 31. | | Budi Sunantio | BP Indonesia |
| 32. | | Sugeng | PHE |
| 33. | | Merly | Starenergy |
| 34. | | Kristine Wihardjo | Kangean Energy |
2016 WORK PROGRAM
Tax Facilities
1.Land & Building Tax
Objective: Obtain Tax exemption for exploitation PSC

Facility/Cost Sharing
Objective: Obtain tax exemption facility

Parent Company Overhead (PCO)
Objective: Obtain tax exemption facility
Contract Sanctity
Tax Audit
Objective: To honor Uniformity Principle. Cost Recovery dispute ≠ Tax dispute. Issue PMK or SE to be aligned with PSC Principle

VAT Reimbursement (PMK No. 218/2014)
Objective: To align it with PSC principles and honor the contract. Revoke PMK218/2014 and ensure 60 day timeframe fulfilled

PBI17
Objective: For category 3 cost stream: the Contract, Invoice and Payment in non IDR. If rejected, then offers the fallback plans.
Draft Revision Non-Tax State Revenue Law (PNBP)
Objective: Review and provide feedback. Make it align with PSC principles.


"Right to Audit" by SKK Migas
Objective: Discuss and provide feedback to SKK Migas. Obtain agreement and procedure on how this right to audit works so the operation can run smoothly.
Internal alignment and approach
Working closely with RAC committee on the draft oil and gas law


Supporting Exploration Committee to socialize the result of IHS study on fiscal study for exploration


Continue to engage the key external stakeholders (among others; KEN, The Executive Office of The President RI, MoF and its sub-departments).


Build a strong network with BOD and the relevant committees